Dickens, Drood & The Best of Tomes – 2012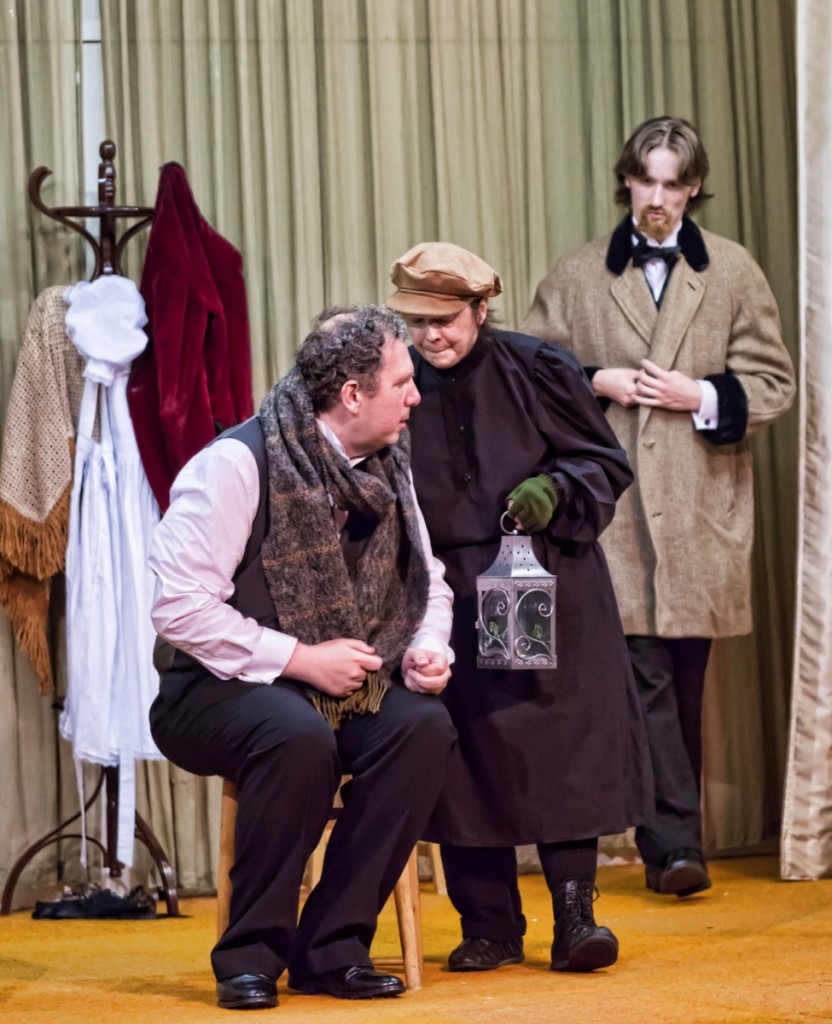 The year is 1869 and Charles Dickens is preparing for his next tour of his readings. Stressed and grouchy as always Dickens presses his household staff into service performing scenes from his novels.


Join us as we meet some of Dickens' unique characters in scenes from his famous, and a few less famous works including: Nicholas Nickelby, Oliver Twist, Pickwick Papers, Christmas Carol, Tale of Two Cities, The Signalman, Our Mutual Friend, David Copperfield, & The Old Curiosity Shop.
Puck of Pook's Hill – 2013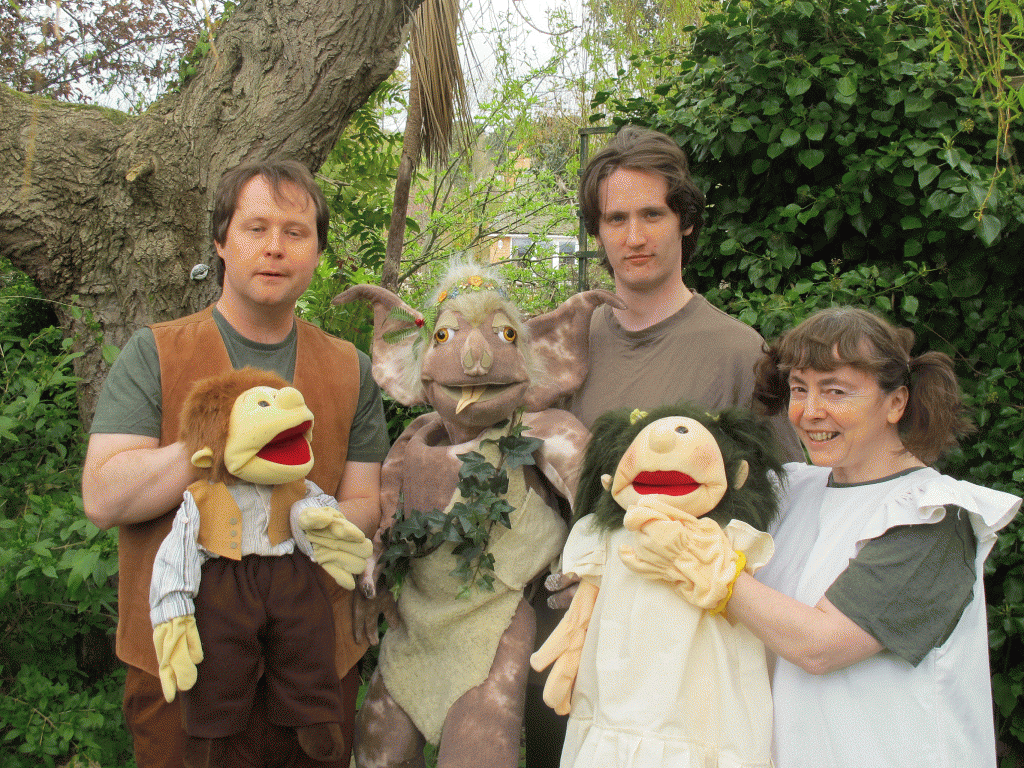 When Dan & Una go down to the meadow one summer's afternoon to practise their performance of A Midsummer Night's Dream, the last person they expect to meet is Puck, the mischievous trickster fairy himself!  Join the children as Puck tells them tales of old forgotten gods, of bold knights & sacred swords, of Vikings on a thrilling quest for gold, of soldiers & battles, myths & legends and finally of the triumphant founding of the law of the land.  Together with their wily guide, the children learn of the magic and the great deeds of history that forged the Britain they (and we) live in today With a touch of Shakespeare, a twist of Magic and team of Puppets (and Actors) we travel through Britain's early History From Saxons and Normans, Vikings and Celts to Romans and much, much more!
Robin Hood – The Summer Panto – 2014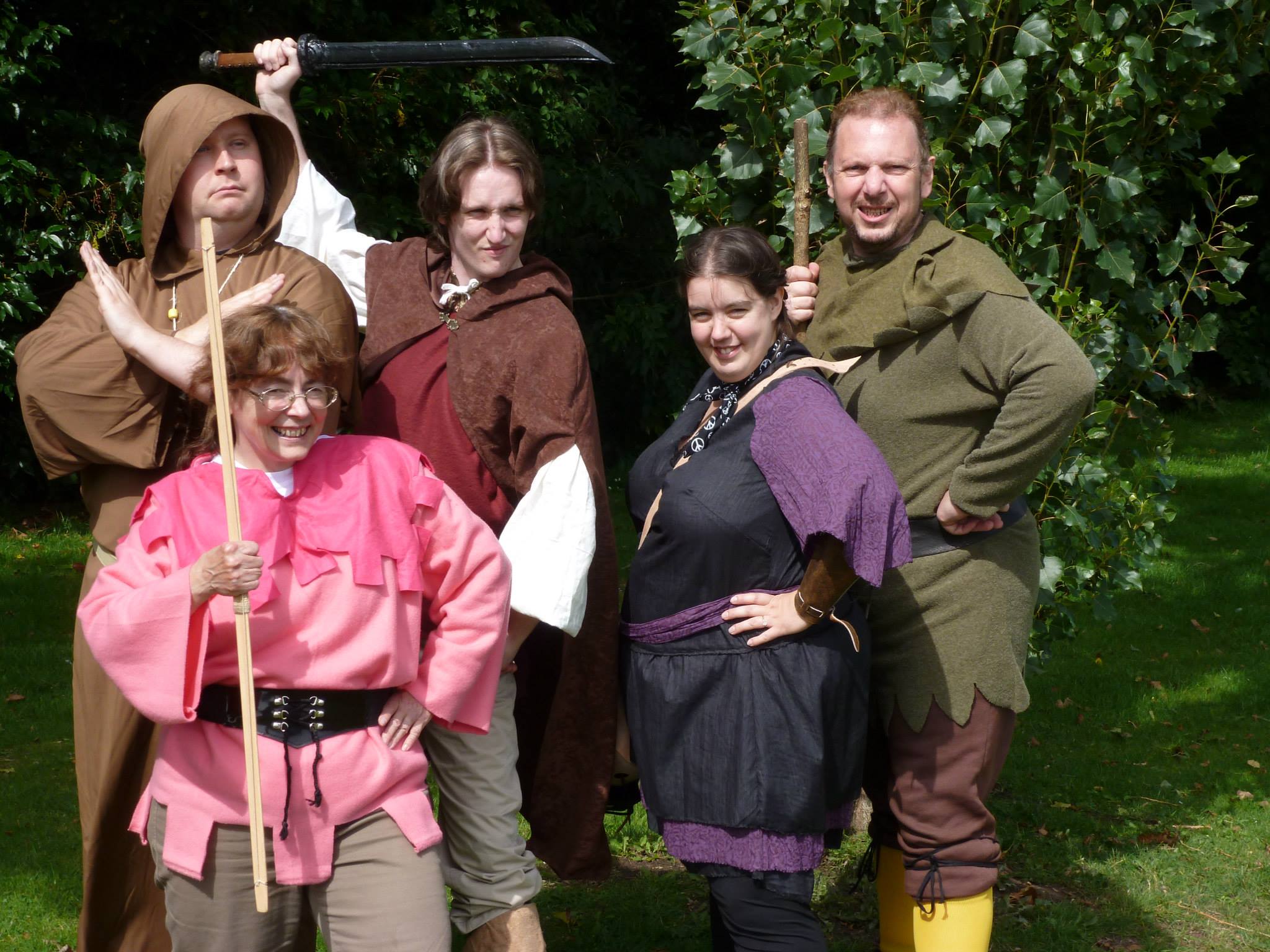 In summer 2014, Off Book presented Robin Hood the Summer Panto. At Greenwood Forest Park and Bidston hill for a limited engagement. We had laughs, we had puppets, we had a fantastic dame and of course, we had an evil villian.
Mother, Crone, Maiden – 2014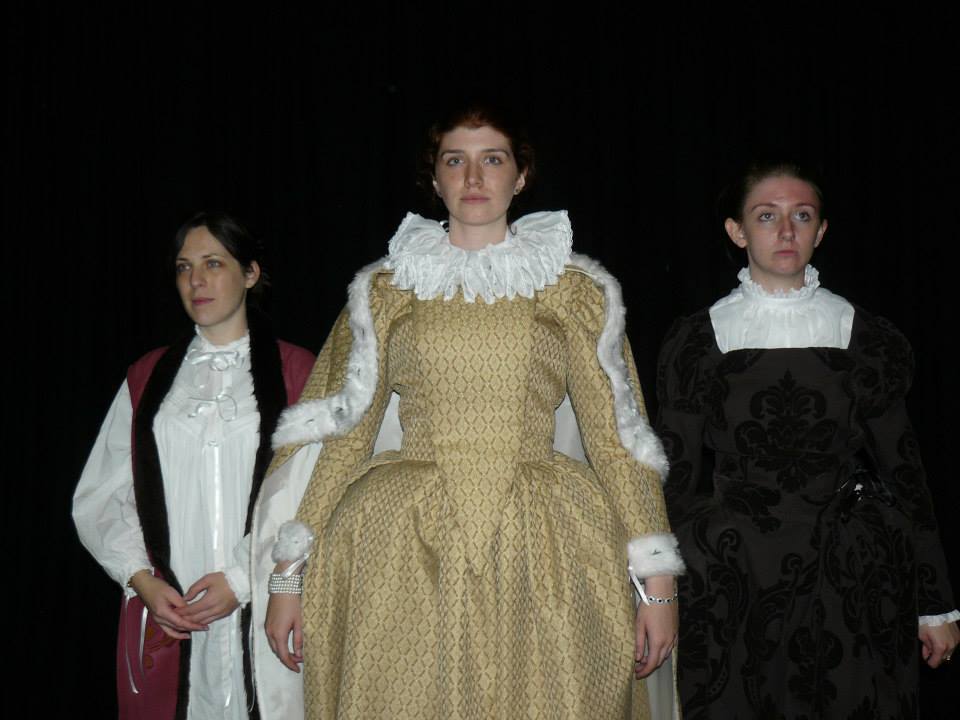 First performed in the 2014 Page to Stage Festival; Mother, Crone, Maiden is now available to book for 2015. Mother, Crone, Maiden is an innovative take on the role of women during the Tudor period. This hour-long show, consisting of three monologues, explores the social role and private histories of Elizabeth of York, Mary I, and Elizabeth I. A cast of just three explores over a hundred years of history through a brand new lens. The show 'unpicks the reductive stereotypes of women', and questions the traditional role of historical fiction.
Fantastic Forests & Round the World Safari – 2015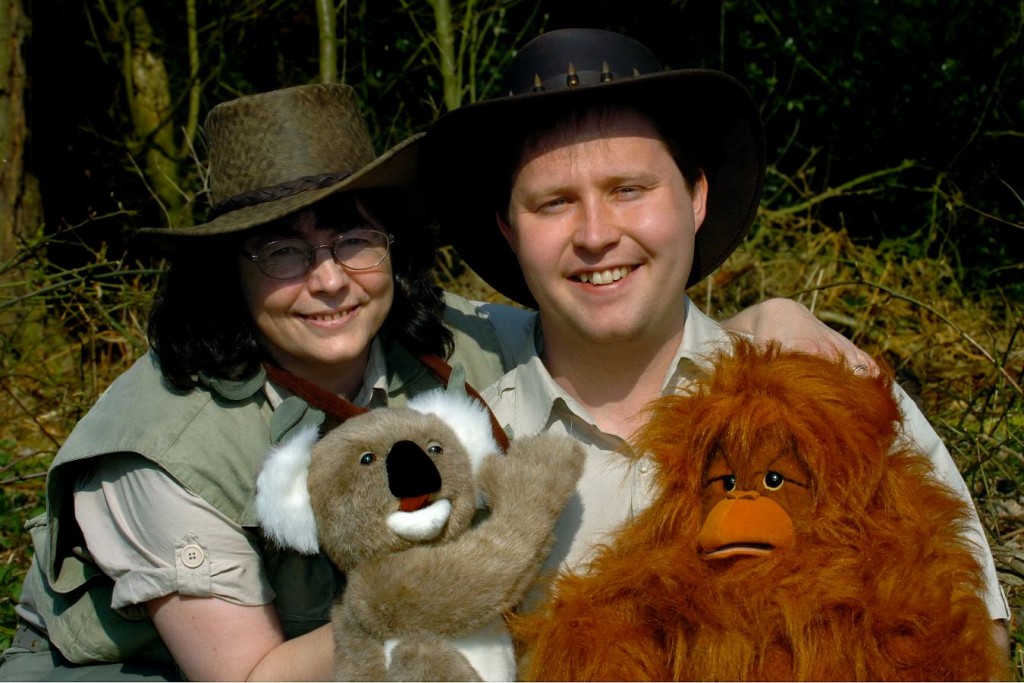 In summer of 2015, Off Book presented a tour of two shows:
Ramshackle's Fantastic Forests
and
Ramshackle's Round the World Safari
Alice's Adventures – 2015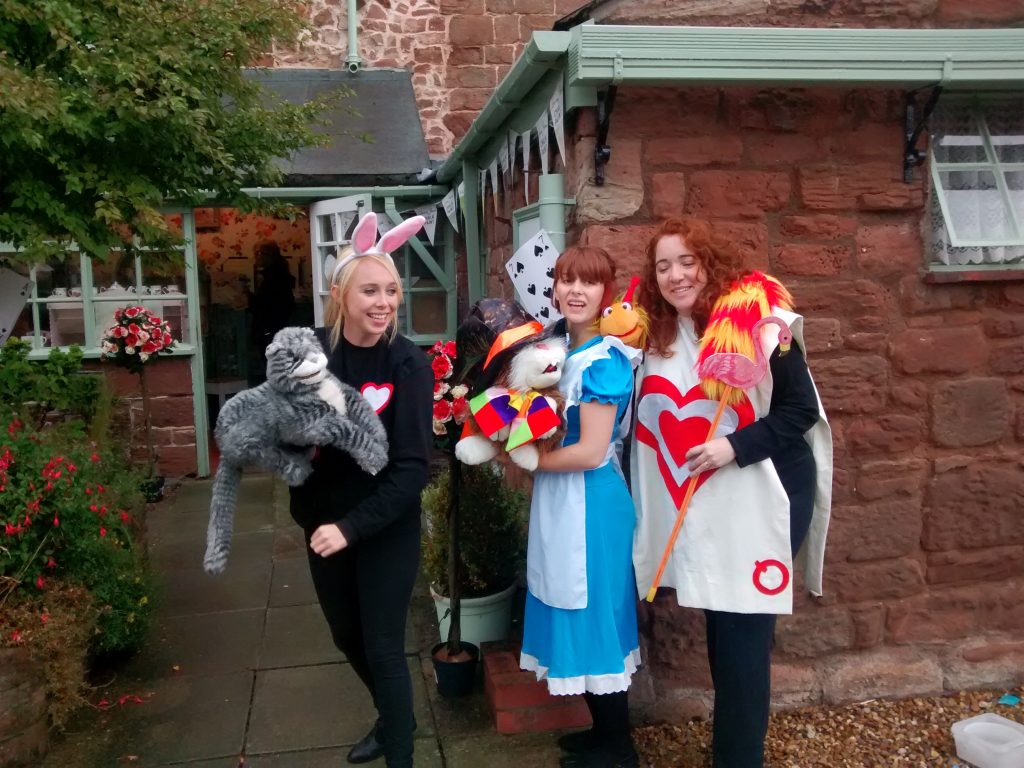 As part of the Festival of Firsts 2015, Off Book were commissioned to celebrate the 150th Anniversary of the Lewis Carroll classic Alice in Wonderland with a brand new production. First shown on 4th July 2015.
Shakespeare 400 – Bite Size Bard – 2016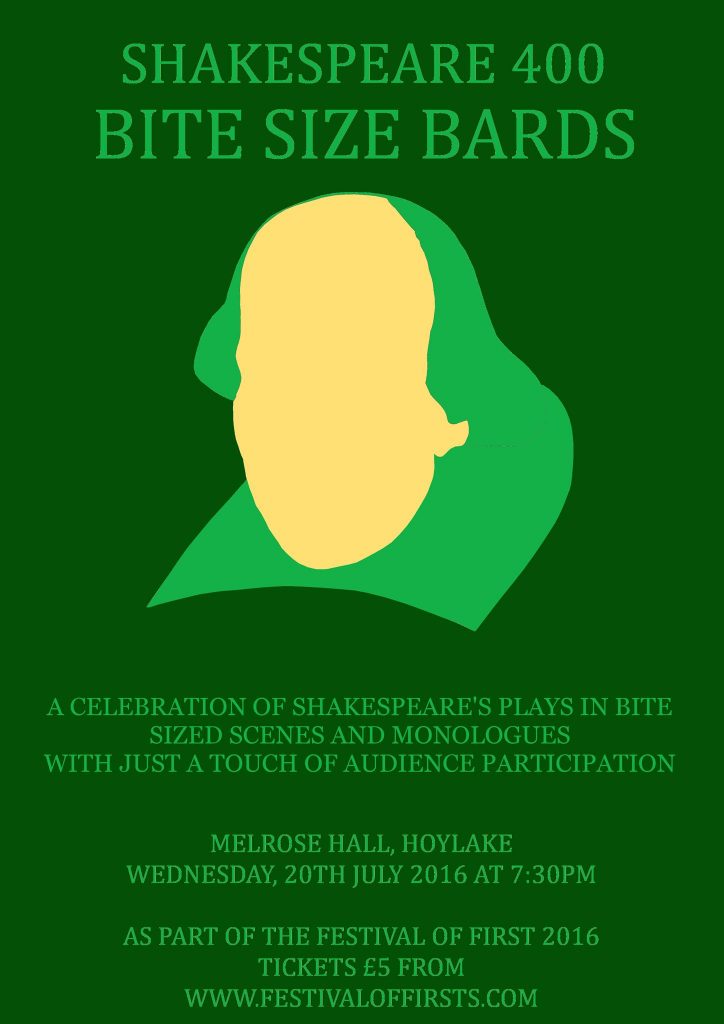 Presented in an easy, relaxed way, Bite Size Bard features some of Shakespeare's best known and most loved scenes, monologues and soliloquies. Come along and join us for a relaxing and entertaining evening.
Treasure Island – 2016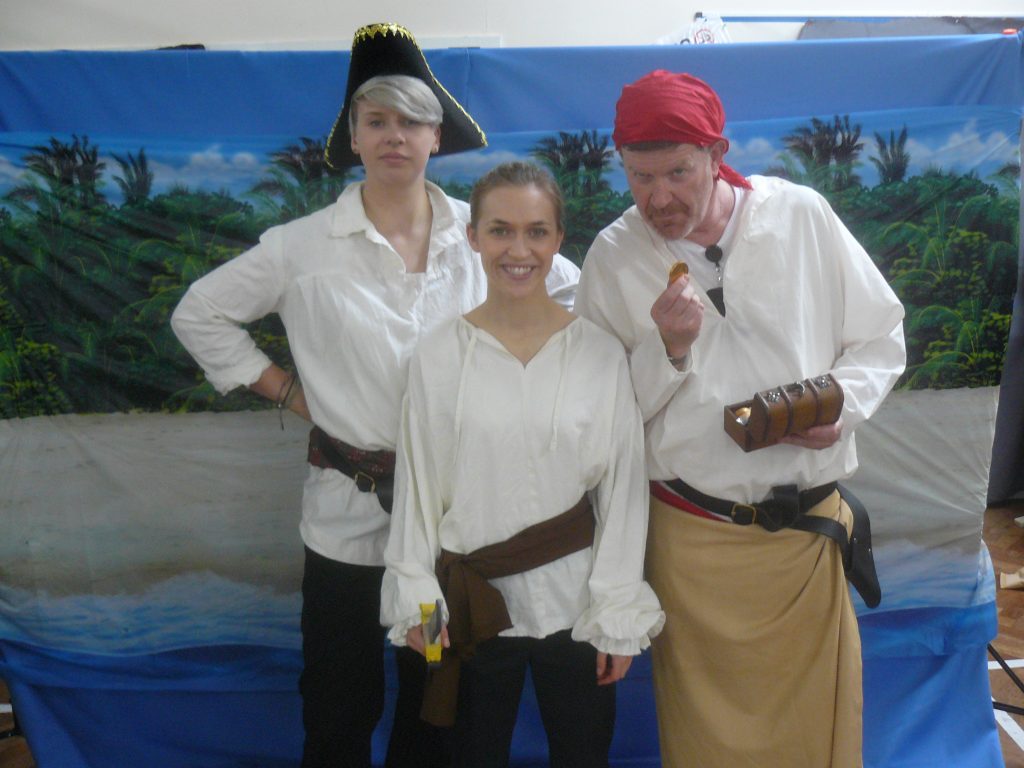 With a small cast of skilled and experienced actors, Treasure Island will tell the story of Jim Hawkins on the hunt for the buried treasure of the evil Pirate Captain Flint. There'll be pirates, shanties, fun, danger and loads of treasure.
Shakespeare's Heroes and Heroines – 2016
Three down at heel Elizabethan Actors, fed up with only getting to carry spears declare that it's time to take matters into their own hands. It's time that they perform the big roles. The big, meaty, succulent roles. Each pick their favourite scenes and speeches and perform them to the assembled audience.
The Great Victorian Dinosaur Hunt – 2016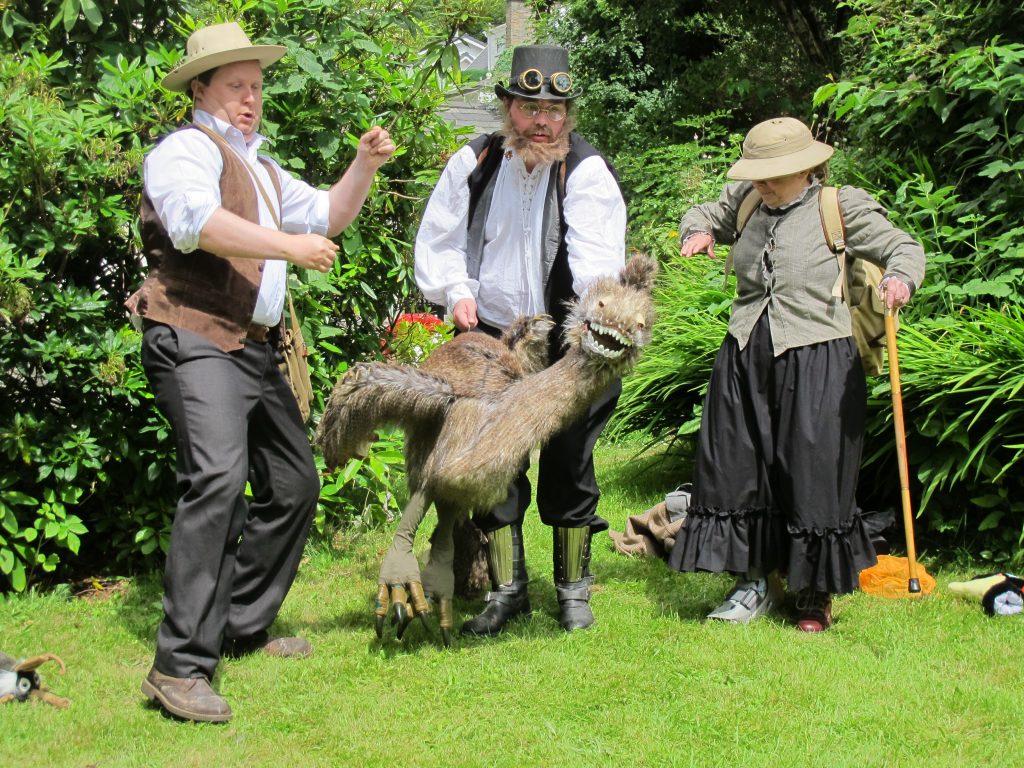 Starting from an argument about Madam Abercrombie's remarkable Cabinet of Curiosities, the trio set off to search for dinosaurs (and prove each other wrong!). Their journey takes them, and the audience, to a mysterious lost valley, encountering various wild animals and dinosaurs along the way. The audience will get the chance to learn a little about the creatures they see, as well as having fun. The creatures which they see will all be puppets…..very realistic puppets!
Don't Touch That Dial – 2016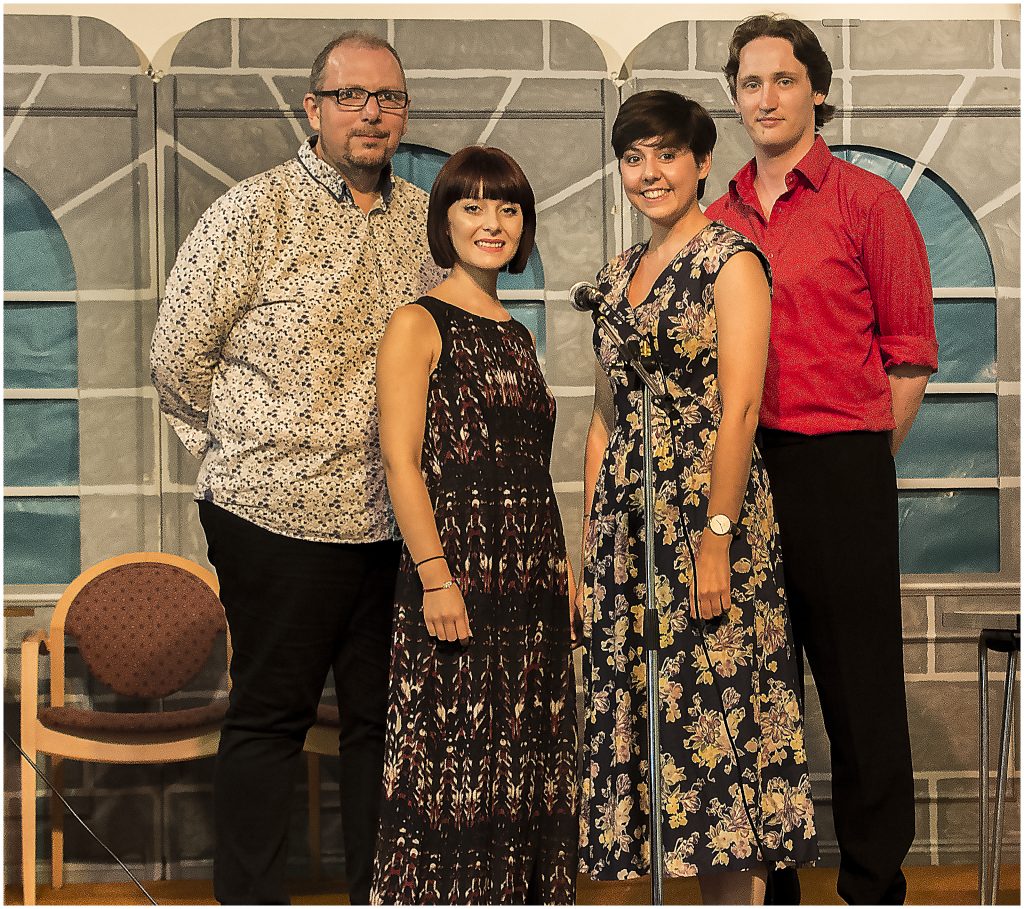 It's a radio sketch comedy show, but live on the stage, but like it's on the radio!

Off Book presents it's four person sketch comedy show. Grab a drink take a seat and relax like your listening to the radio…only the actors will be right in front of you performing. It's a novel concept and one that has been enjoyed by only a few audiences so far. Visit the restaurant where no-one has ever died; join infamous spies just trying to take a holiday; and witness the audition of that guy from the Crillit Boom adverts. So start you weekend with a great laugh and a brilliant night out.